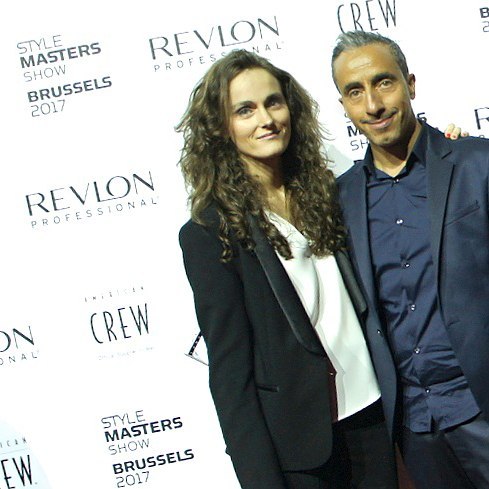 About Us

Who are we ?

Formed in London 20 years ago, in the prestigious Tony & Guy and Vidal Sassoon Academies, Sammy was very young with the biggest names of the hairdressing like the famous brothers Mascolo, real precursors in the field of the hairstyle, of a point creative but also human, which have brought him the desire and the passion of the job.

Back in Belgium, he quickly made a name for himself with his very British approach to hairstyling: cuts that are replaced alone and remain beautiful over the months.

Today, always at the forefront of the vision of the hairstyle, he launches his brand, Sammy Green Coiff & Shop, with the innovative and unpublished concept whose welcome, ecology and service are the watchwords.

Photo: Sammy and his girlfriend Zoe.
Philosophy

The DNA of the brand

Hairdressing freely!

In a world where everything goes faster and faster, where time is the most precious of luxuries, Sammy Green develops an innovative approach to hairdressing, in tune with the current way of life.

At Sammy Green, the customer is really at the center of things. Welcome, listening and professional advice, we help you choose the service perfectly suited to your desires, your time, and your budget.

From haute couture services to new services, discover hairdressing in complete freedom!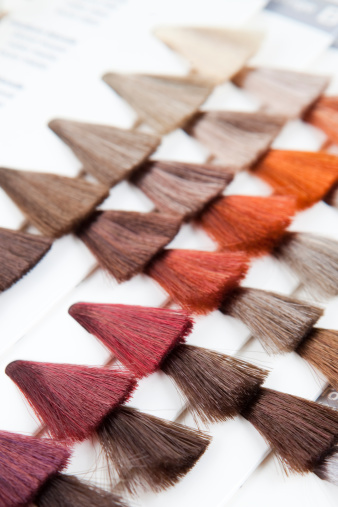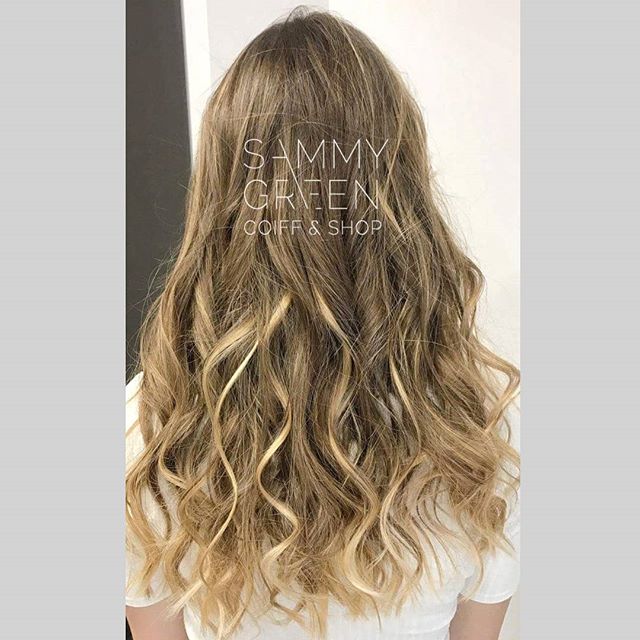 THE ESSENTIALS

Our haute couture services

Cutting, coloring, brushing, … At Sammy Green, all the classic services are offered without appointment. Sammy Green is the guarantee of a quality service thanks to the continuous training of our employees within the academies Sammy Green Brussels and Revlon Professional Paris.

Our hairdressers are at your disposal and are able to meet your expectations in terms of Haute Couture Coloring: sweep, wicks, painting, tye & dye, shaded, contouring, … but also in terms of cutting, blow drying, buns, …

Whether you opt for a timeless cut or the latest trends in coloring, we offer a tailored service tailored to your desires and your style.
Innovations

The new services

The strength of the Sammy Green brand? Offer its customers new services, unheard of in hairdressers.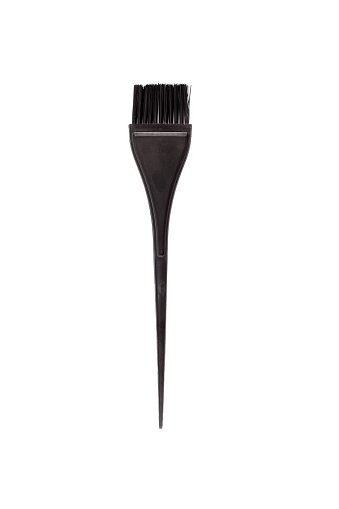 Sammy Green invents the Color Pro Pack and ColorSilk Kit that combine Professional expertise with your desires.
First, a consultation with a colorist hairdresser who guides you to find the right shade and get the desired result.
Then you decide.
Either you prefer to apply your color yourself at home and you leave with your products; Or you want a salon application and one of our hairdressers takes care of you.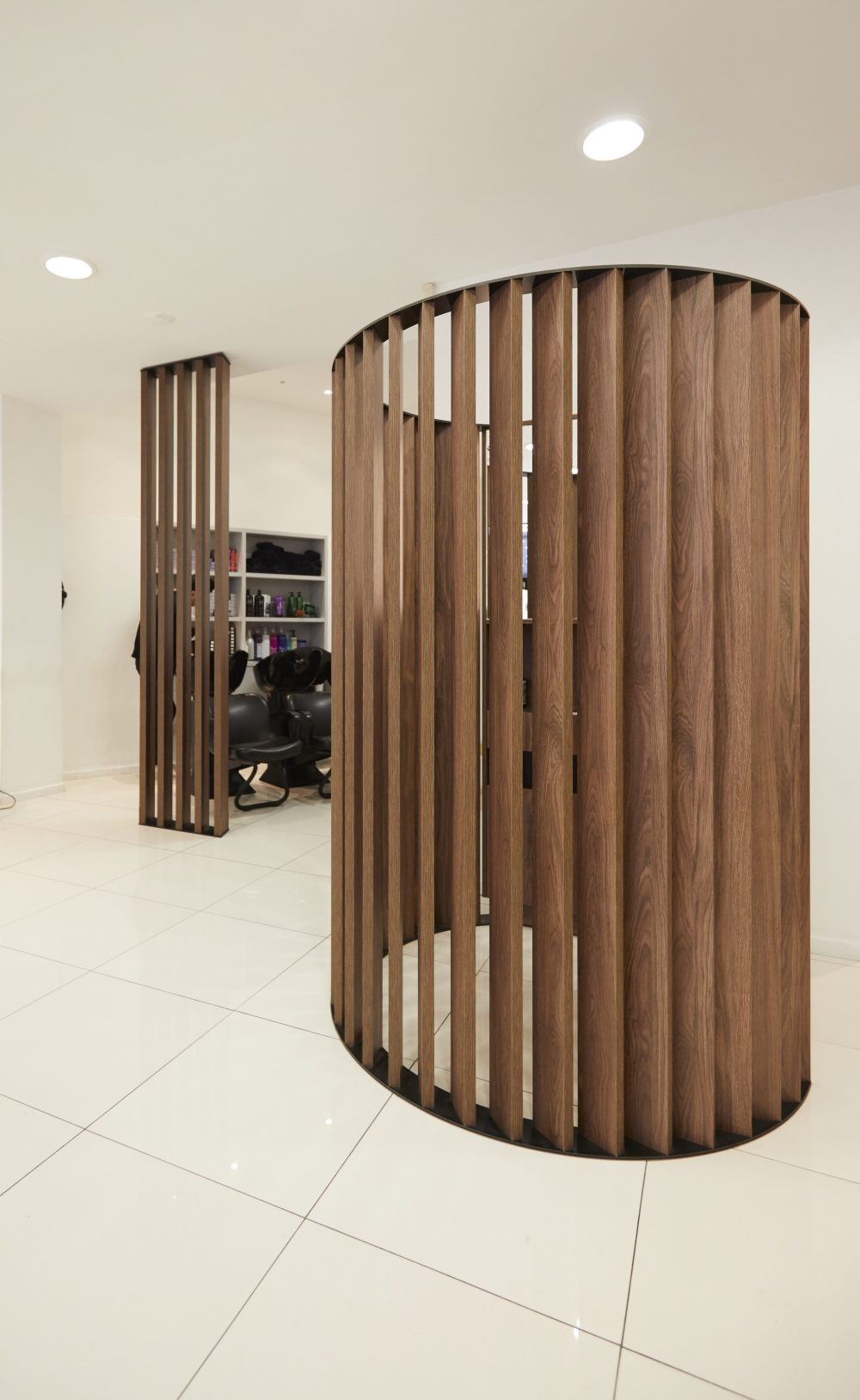 La Cabine Self-Coiff est l'une de nos grandes nouveautés. Dans cet espace privatif au cœur du salon,  le matériel nécessaire et les produits de styling sont mis à la disposition des clients qui souhaitent se sécher eux-mêmes les cheveux après le shampooing, la coupe et/ou la coloration. 
Gain de temps et budget réduit, opter pour ce service, c'est aussi l'occasion de profiter des conseils de coiffeurs professionnels et d'améliorer votre brushing.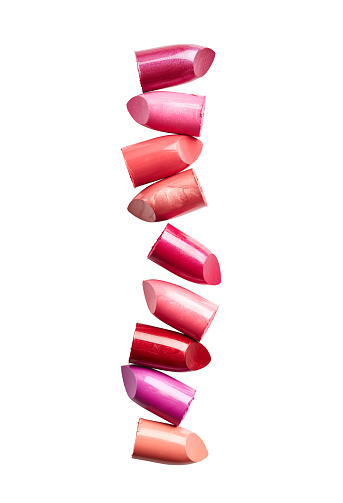 Exclusively for Belgium, the Revlon makeup bar, a famous American brand adopted by many celebrities.
The Sammy Green makeup bar offers you the opportunity to freely test our products and make up yourself while benefiting from our advice if you wish.
You can also ask for a make-up remover offered during your hairdressing service or take advantage of our services makeup & nails to the card.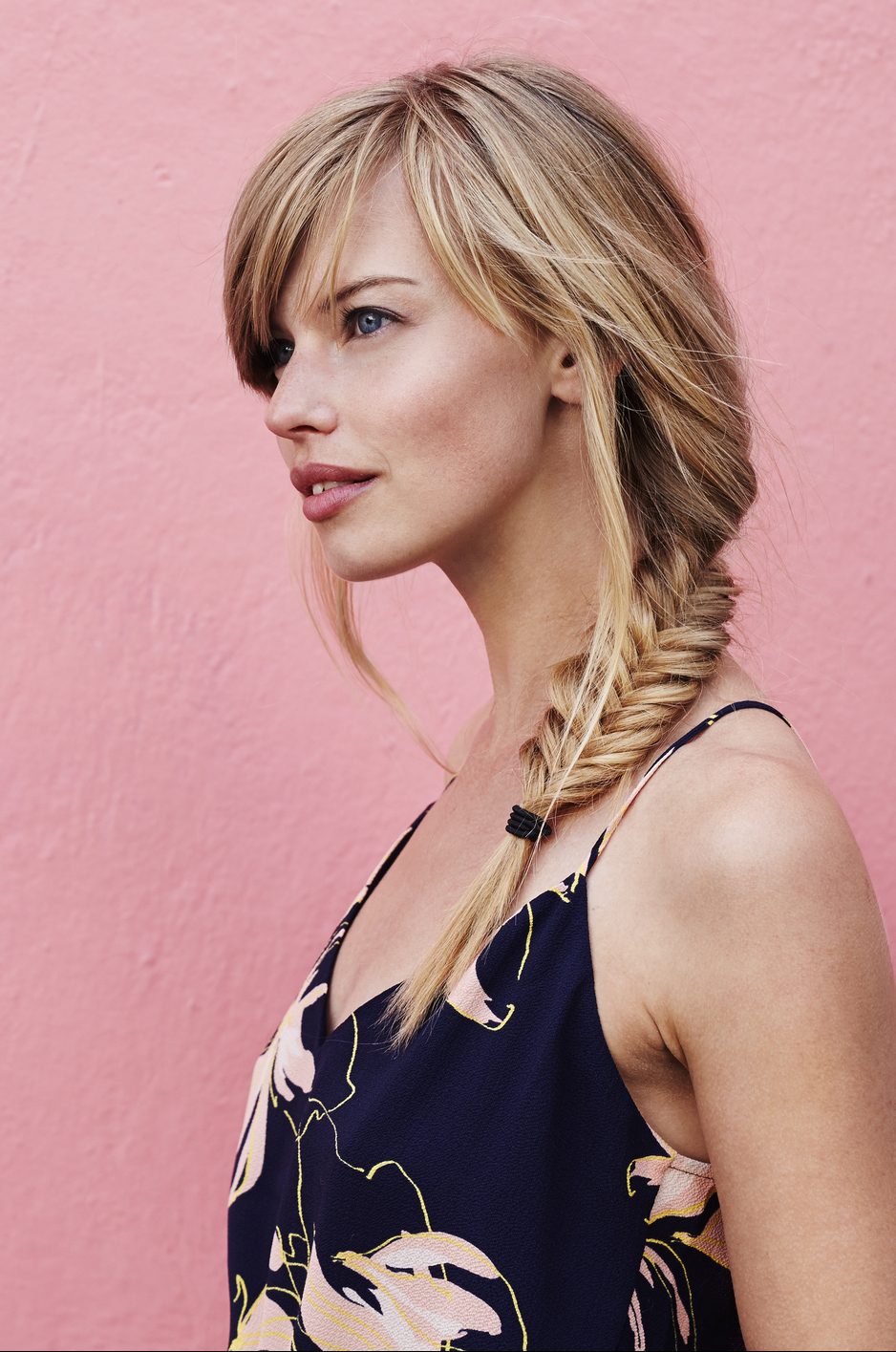 The Sammy Green team offers the Express Hairdressing Service in 20min.
Without appointment, choose from our collection "braids & express chignons", or let yourself be tempted by a smooth or curly express hairstyle.
Always be on top for any occasion!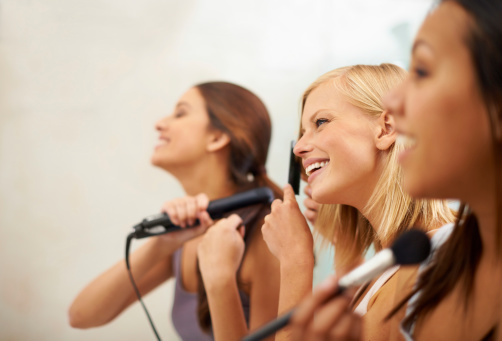 Open to all, our workshops are an opportunity to learn, in private or in small groups, the secrets of professionals to heal your hair, recoiffer in a few gestures, apply a color, make a perfect bun or braid, apply makeup , …
Our workshops are organized in groups of 2 to 6 people in our Academy or in our salons on various topics beauty or hairstyle.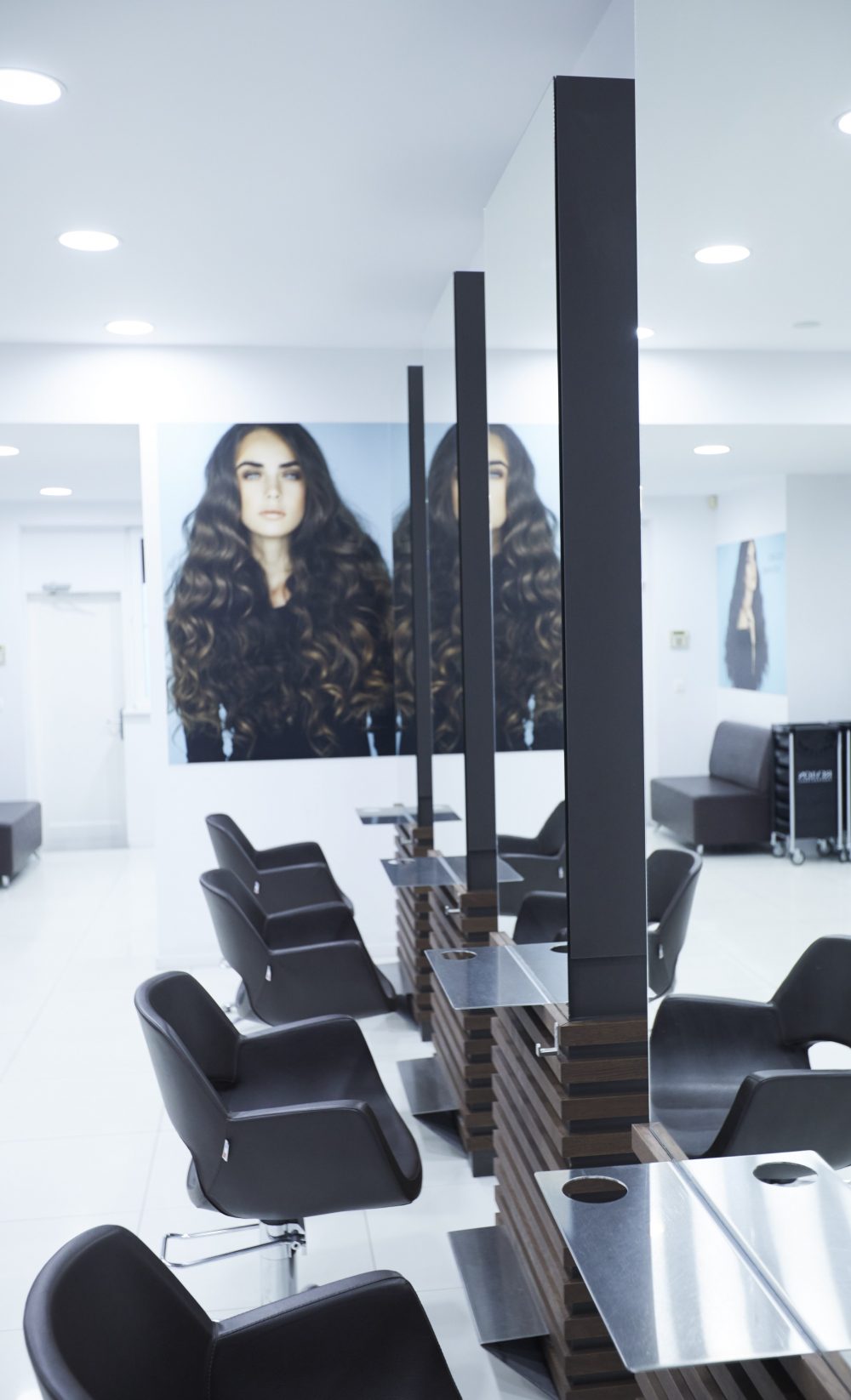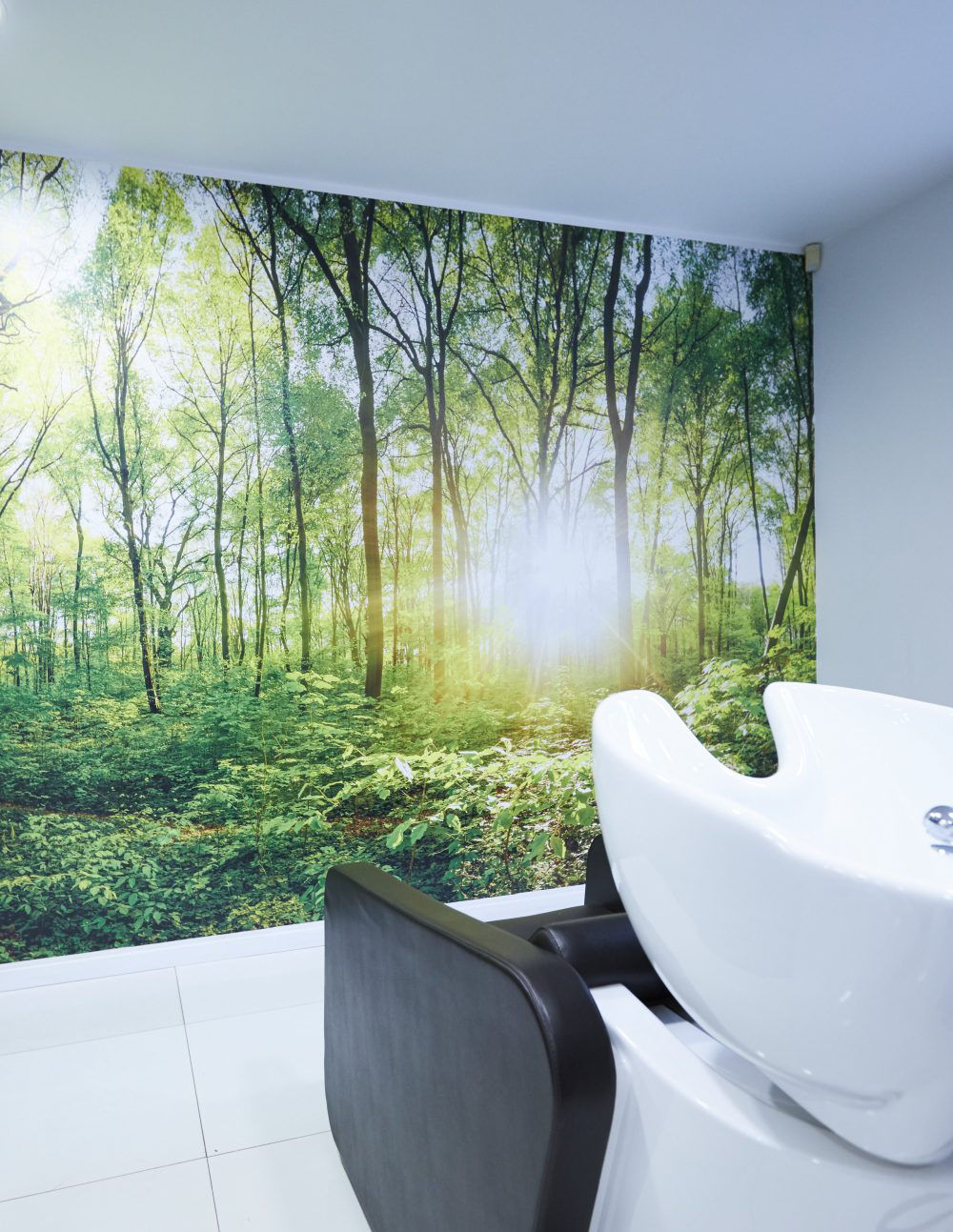 Our Salons

Chic and uncluttered design

Sammy Green lounges, located in Brussels, Wavre and Namur, welcome to your room, coloring, hair care … Our interiors offer a game of material with a clear predominance of wood that sets the tone for a design and bright atmosphere while being warm and welcoming.
Our vision

Act to build

At Sammy Green, we believe that it is possible to reconcile entrepreneurship and humanism. Our employees are important: they are our strength and we want to give everyone the opportunity to express their passion and to evolve in society through continuous training within our academy.

We always favor long-term collaboration, and we strive to ensure stability within our teams. We focus primarily on the future, which is why our young trainees are also trained in our academy in addition to their training at the hairdressing school which allows them to evolve very quickly within our teams.

Ecology is also at the heart of our concerns: The layout of our salons favors natural materials such as wood. Every day we make efforts to reduce the consumption of water and electricity in an eco-friendly approach. For the maintenance of our salons, we have made the choice to use the household products of the Green Tree brand, certified by the European Ecolabel, which guarantees a reduction in the impact on the environment at each stage of life. of the product.

We propose naturally to our customers tea, coffee, milk and sugar labeled organic and fairtrade. Conscious that we can still progress, it is thanks to a creative team and a positive dynamic that our goal is to continue to improve a little more every day …

This is just the beginning of our story …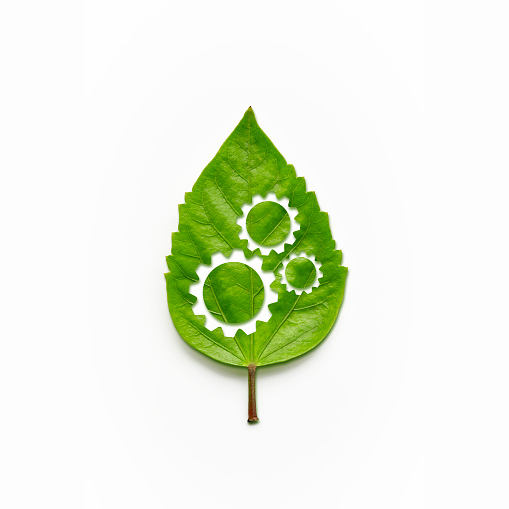 Our engagements

The Sammy Green Charter
An original design of the hairstyle
A warm and friendly welcome
The priority to clients and their desires
Attentive listening
Exclusive services
Passionate employees
Hairdressers in permanent formation
A 360 ° beauty approach
An eco-friendly spirit
Human commitments through collaborations with different associations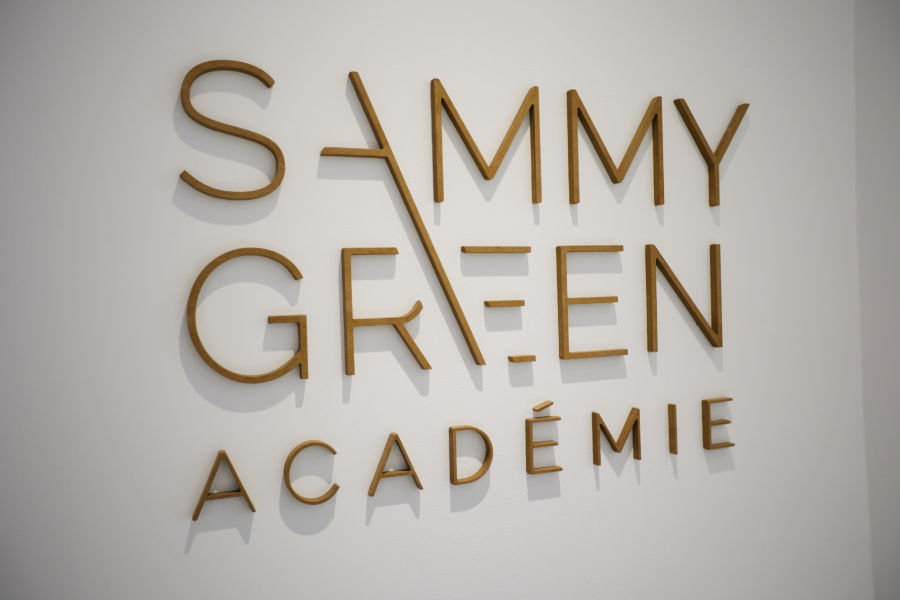 Training

Sammy Green Academy

Training our people is one of Sammy Green's priorities. In our academy in Brussels, our hairdressers are regularly trained in new cutting, coloring and make-up techniques. They also work on their approach to service, hospitality and ecology.

Open to our hairdressers and our partners, these trainings are given by professionals of the hairdressing and make-up.

In collaboration with our exclusive partner Revlon Professional, our hairdressers are perfecting and discovering the latest techniques and trends in major European cities such as Paris, Amsterdam and Barcelona. They discover other worlds and learn to master perfectly the new products developed by Revlon Professional.

The Sammy Green Academy is also open to the general public. This is where we organize themed workshops where our customers can in small groups of 2 to 6 people, learn the secrets of professionals to heal their hair, recoiffer in a few gestures, apply a color, make up, make a bun or a perfect braid, …

Our workshops are also accessible to companies. Think about it for an original team building!
#beautyinside

Sammy Green's beauty is also a state of mind.

For Sammy Green, beauty is also a state of mind, a commitment. We are present at various local associations with whom we collaborate regularly. We are convinced that inner beauty is as important as outer beauty.

And because a simple little gesture can have great effects, we regularly invite our customers to support us in this commitment through different actions in shows.

Love is powerful, Revlon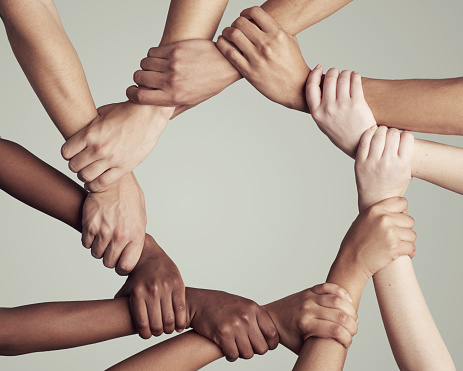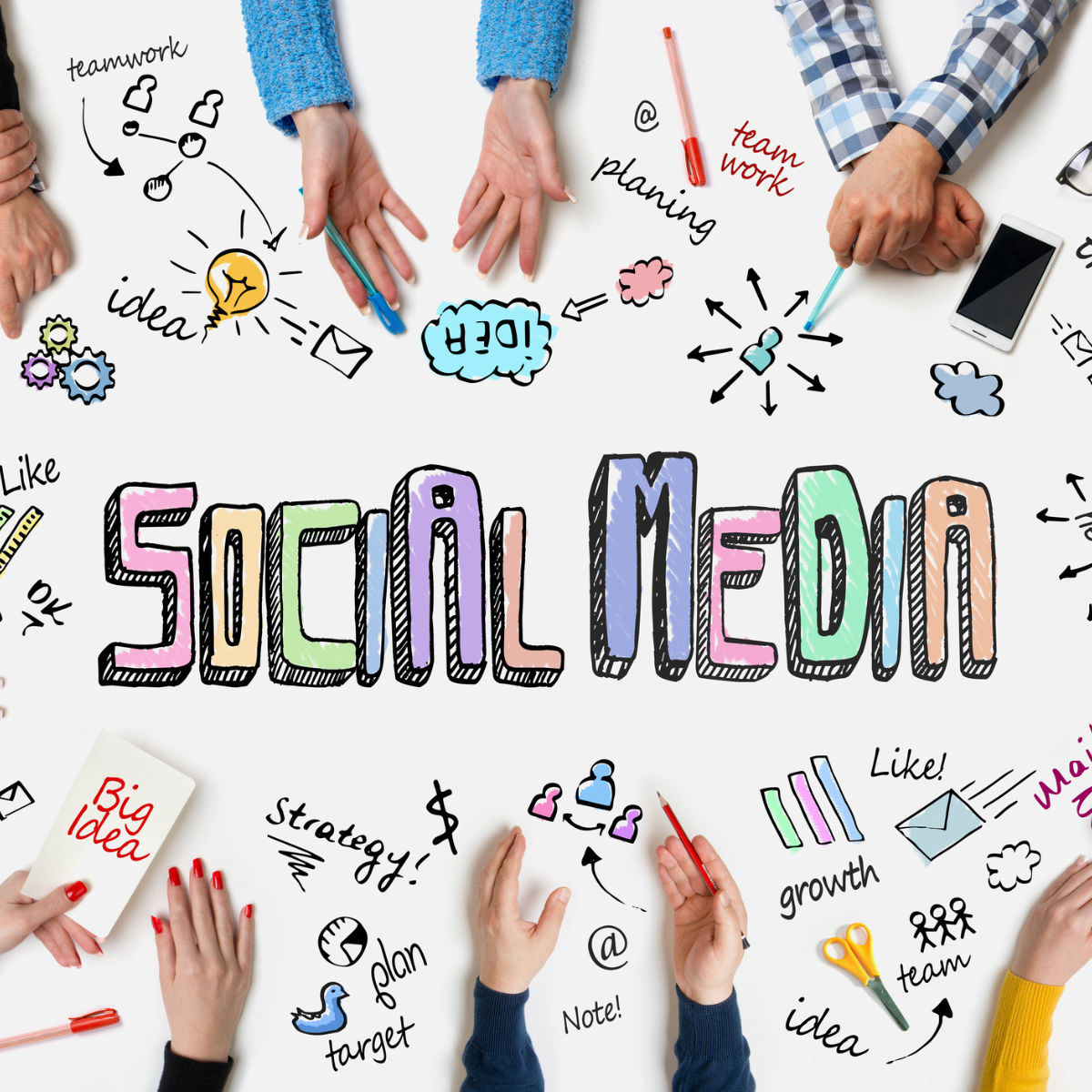 SG Community

Join us on the web and share with us your most beautiful moments Sammy Green!

Follow us and discover our work, our news, our promotional offers.

Share the experience of our Ambassadors Sammy Green, from 16 to 23 years old selected in our salons or on social networks and sometimes even in the street, whom we invite to test our services and Revlon products Professional.

Makeover, coloring, makeup or hairdressing lesson, live their experience as if you were there!

Do not forget to follow the bloggers with whom we collaborate regularly and who share with you their Sammy Green experience.
Testimonials

Our customers are talking about us
Jade, 18 years old
blogger and ambassador Sammy Green
« Frankly, I hate to go to the hairdresser, but here it's different: everything pleases me. The human side, without any fuss, the contact with the hairdressers, the space Self-Coiff which saves time while managing its budget, the workshops in small groups where one learns lots of very practical things … The prices are clear and clear, no bad surprise! And the green side is totally in sync with my philosophy of life. »
Annie, 67 years old
« I like the walk-in and thanks to Salvatore's haircuts, my hair is full of ears and hard to comb, and can be put back on its own! »
Camille, 23 years old
« I made myself a color at home … completely missed! The team has made up for this disaster and now, coming here has become my moment of relaxation. »
Béatrice, 38 years old
« I discovered the salon recently and I feel good. I come here for a blow-dry or just for a blow-dry. What I like ? The advice and professionalism of hairdressers, the pleasant welcome and the walk-in, very convenient for me who have an intense professional life. »
Greta, 80 years old
« A friendly and charming staff that really knows its customers, particularly attractive prices and an ecological concept that corresponds to my lifestyle: all reasons that make me a loyal customer. »
Laura, 19 years old
« I make my color myself at home. Before I bought my color in large-surface but it was really not easy for me to choose the right product and the right shade. I was often disappointed with the result … Here at Sammy Green, for the same budget I can buy my color with the professional advice and more! And thanks to the advice of the colorist, I know the tricks to apply my color! »
Anne-Lise, 59 years old
« I met a lady whose cup was so successful that I asked her where she was doing her hair. Here I am in my turn. I want the same thing, it's perfect! »
Grégory, 25 years old
« Warm welcome, tips for styling and new products, speed (in 30 minutes, my hair is washed, cut and styled) and all without appointment: the address is perfect for me! »
Micheline, 70 years old
« I come here every Monday for a blow-dry. It's my moment of relaxation. »
Amal, 38 years old
« I am a shopkeeper in the neighborhood. It's very easy to make my cuts and colors in this room, even more with the walk-in. Everyone is friendly and attentive. I also love the make-up bar. Revlon is the make-up brand I used younger. »
Gaëlle, 34 years old
« What I really appreciate about Sammy Green is that I am really free to choose according to my time, my desires and my current budget. Today, for example, I just came for a haircut and chose to dry my hair myself in the Self-Coiff booth. It's super convenient, there is all the pro equipment and the hairdressers are never far away if I need some advice. »
Françoise, 70 years old
«This is my first time at Sammy Green. I am here for a color. I wanted to try something different and positive reviews convinced me to push the door of this show. I think I will not be disappointed … »
Laure, 18 years old
« I do not do many things for my hair yet: just cut the tips twice a year, but I always come here for the atmosphere that is very good. And then, student rates, it's really a good idea! »
Teona, 27 years old
« Advice, atmosphere, reception and without appointment, everything is perfect! I am faithful to this show for the cut and for the colorations. »
Guillaume, 25 years old
« It's my mom who recommended me the address and since I come here. I'm never disappointed. »
Vanessa, 30 years old
« I found the address on Facebook. The photos pleased me, the comments were very positive, so I decided to discover the living room for a cup and wicks. I came out of the office: the walk-in is super convenient and flexible. »
Khadija, 47 years old
« Here, I feel at home! I come very regularly for care: my hair is very thin, they really need it and, frankly, I really see the difference, I feel that they live again! I also followed the advice of the make-up Artist and I bought a Revlon mascara which I am very happy with. »
Vénétia, 34 years old
« Every time I come here, I am very satisfied. I discovered the address when I moved into the neighborhood. Everyone has a smile and when I'm here, I really disconnect … that, plus the care and advice that are top, that's all I'm looking for in a hair salon! »
Thierry, 45 years old
« There are always people in the living room. It's a sign of quality, right? »